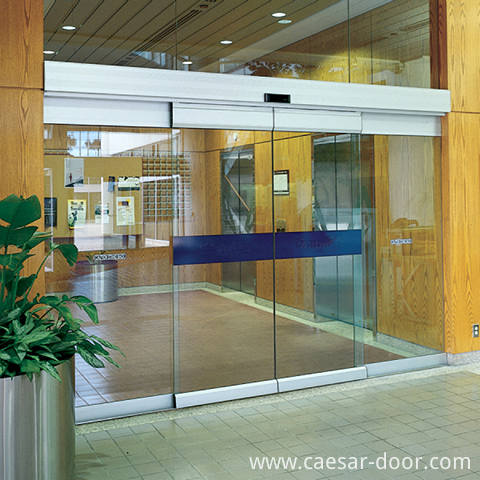 At present, the automatic Sensor door industry, after such a long period of development, its internal competition is very large, and many production companies join the industry every day. To maintain the leading position in the industry. It is necessary to continue to develop, to make the automatic induction door produced by itself more high quality. Therefore, in this large environment, the progress of the automatic Sensor Door technology level is very large.
At present, the automatic sensing door has not only met and can be specialized, but also meets certain requirements in terms of safety. Moreover, due to the large number of mixed fish in the market, it has played a great role in the safety of an engineering project. Under normal circumstances, our Caesar Automatic Door is a professional automatic door company, and safety is the most important thing to pay attention to. This is the most important place to protect the safety of automatic sensor door, but because of its automatic sensor door, it needs to close and close every day. Opening the door, the automatic door unit system is part of the automatic induction door, which is important. Therefore, the foundation is also very important in the safety of the automatic sensing door.
Nowadays, the automatic sensing door is in the design, the material consideration is very important. After all, the automatic sensing door is used for a long time. Many people have great doubts about its stability. In addition to the guarantee of the foundation, the internal structural material is also very important. The current automatic sensor door is still good in this respect, can achieve double anti-pinch, can be used with the access control system, has been quite considered in these aspects.
Caesar door control co.,ltd
Business Type:Manufacturer
Product Range:Door, Window & Accessories , Door & Window Handles , Curtain Poles, Tracks & Accessories
Products/Service:Automatic Doors , Door Controls , Access Controls , Door Productions , Door Installations , Door Operators
Certificate:CE , FCC , RoHS
Company Address:Rm 408,B Block Decopark Business centre, Yingbi road, Panyu district , Guangzhou, Guangdong, China


Previous: What are the access control parts of the automatic door?
Next: When the automatic door enterprise conducts OEM production, what should the cooperation parties pay attention to?