[China Glass Net] Glass Sensor door is a kind of common category with hotels, office buildings, shopping malls, etc. It not only facilitates people's traffic, but also plays a role in noise prevention and dust prevention. And because of the special glass material, the fuzzy visual perception adds to the high-end gorgeous temperament of the entire building. Next, follow the small series and walk close to the glass Sensor Door to get information about the glass sensor door。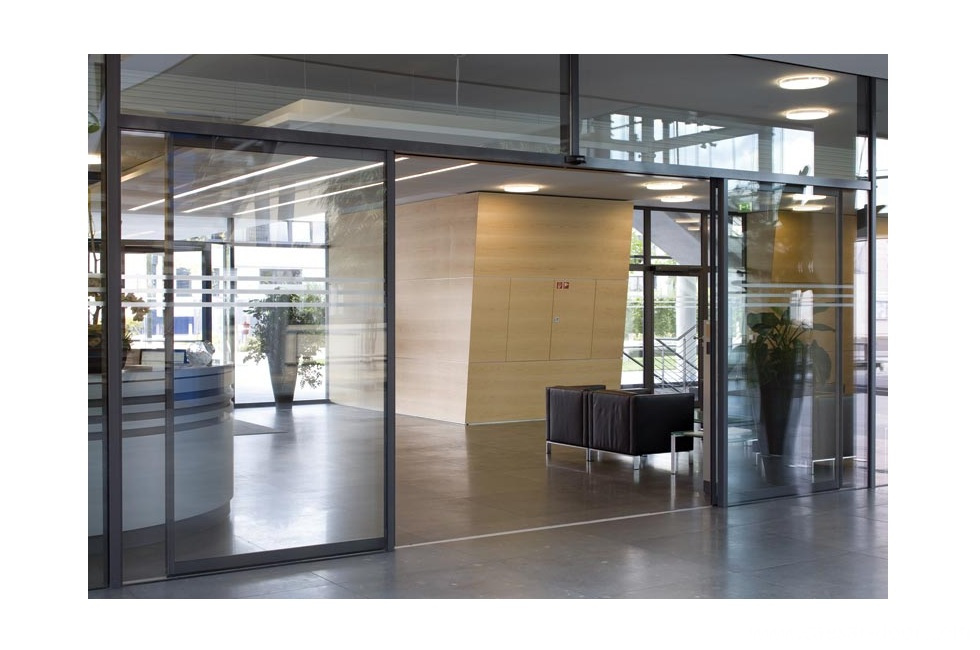 Glass sensor door repair method four steps to find the problem
Introduction to glass induction door

The glass induction door, as the name suggests, is an effective combination of the glass door and the induction door, which belongs to both the glass door and the induction door. Mainly through the induction signal input, control the system engineering of the glass door automatic opening.

Glass induction doors are widely used and are generally found in hotels, banks, office buildings, shopping malls and other places. The glass sensor door not only facilitates people's passage, but also saves energy, reduces noise, wind and dust, and makes the whole building look high-grade.

Glass sensor door repair

The simple fault of the glass induction door can be solved by itself. The deep fault should be notified to the manufacturer in time, and the professional should come to the repair to ensure that the glass sensor door can be more durable. In the case of glass sensor door repair, the problem of the glass sensor door can be quickly found in four steps.

A look: Check the glass sensor door for component damage. Such as broken components, black hair, pin-to-pin, loose devices, wiring errors, etc. Some bad contact failures, especially after the power supply is energized, due to poor contact at the fault point, sparks are heard: that is, the sound of the glass sensor door is heard. In the control system, most of the electromagnetic relays are used as control devices. A clear "drip" sound is produced when the point is switched. If there is no sound or abnormality, after determining that the relay driving device has no fault, it can be determined that the relay is defective.

Three touches: that is, touch glass sensor door components, in the maintenance process of the glass sensor door, often touch some components by hand after power-on. Such as regulator IC and other integrated components, lightning protection, transformers, drive diodes and so on. In order to feel the temperature is normal, such as fast heating, high temperature, no short circuit fault in the circuit can determine the device is defective.

Four measurements: measuring the glass sensor door control circuit. Commonly used methods include measuring voltage, measuring circuit resistance, measuring current, and so on. This is a comprehensive logic analysis method that can accurately identify the cause of the fault and damage the device based on the data of various electric retractable doors.

Xiao Bian reminds: The glass sensor door is opened and closed by the main controller's induction system. When entering and exiting the glass sensor door, due to the disorder of personnel entering and leaving, the opening and closing of the glass sensor door will also have some problems. Be careful to prevent the glass sensor door from being caught.
For more information,Please contact Caesar-door group.